Atomy's products come from the collaboration of two companies:

The Korean Atomic Energy Institute (KAERI) and Kolmar Korea. Together they came together to launch an institutional risk company called Sun Bio Tech.
In 2006, Sun Bio Tech became the first institutional risk company approved by Korea's Ministry of Education, Science and Technology.
---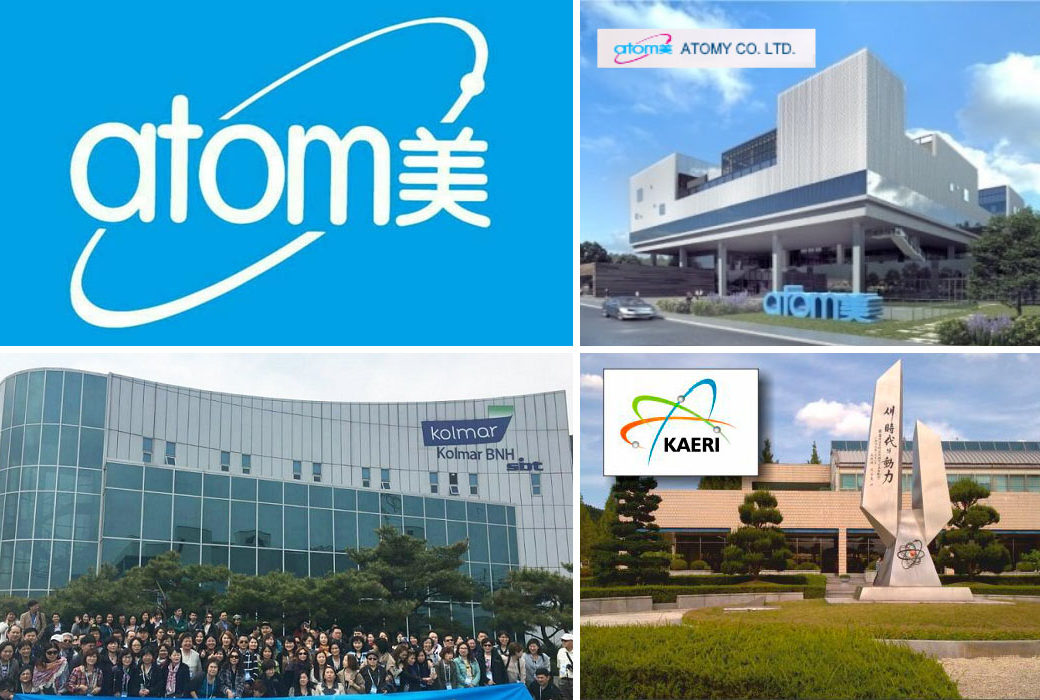 KOREA KOLMAR
Korea Kolmar Co. Ltd. is an OEM (original equipment manufacturer) and ODM (original design manufacturer) company that manufactures cosmetics and pharmaceuticals. It was founded in May 1990 and is one of the nine Kolmar companies worldwide whose technologies and know-how have been developed over more than 100 years.
KAERI
The Korean Atomic Energy Institute (KAERI) develops nuclear fusion and radiation fusion technology and is responsible for the research and development of Sun Bio Tech. It was founded on February 3, 1959 as Korea's first comprehensive scientific and technological research institute to improve the quality of life for the general public. Over the past 50 years, KAERI has become the driving force of Korea's national economic growth and continues to promote strong economic growth through the use of nuclear power as the main source of energy. KAERI is also strengthening Korea's industrial competitiveness through the transfer of advanced science and technology.
OFFICIAL COMPANY'S VIDEO 2018
ATOMY - Our Core Objective
Our objective is beyond consumer satisfaction; rather it is centered for success.
A corporation that cherishes the spirit!

We believe that valuing individuals is our priority.

Be our partner in faith and believe in your own success through Atomy.

We will always serve you with the utmost humble heart.

Enjoy a beautiful life with Atomy and make your dreams come true.
"Our objective is beyond consumer satisfaction;
rather it is centred for success."